Hey SCCM/Intune Learners,
You can join to SCCM Whatsapp group / Intune Whatsapp Group / Microsoft Endpoint Manager Whatsapp Group.
We also have a Signal App Group for SCCM, Intune/MEM Discussions.
Please follow group Rules strictly.
SCCM Whatsapp group
Intune Whatsapp group
Intune Whatsapp
Microsoft Endpoint Manager Whatsapp Group
MEM Whatsapp Group
Intune Whatsapp group
No Spam: Spam topics are not allowed in this group! Avoid non MEM / SCCM / Intune / Device Management topics
No Promotions or Spam:  Give more than you take to this group. Self-promotion, spam, and irrelevant links aren't allowed.

No hate speech or bullying: Make sure everyone feels safe. Bullying of any kind isn't allowed, and degrading comments about things such as race, religion, culture, sexual orientation, gender, or identity will not be tolerated.
Respect everyone's privacy: Being part of this group requires mutual trust. Authentic, expressive discussions make groups great, but may also be sensitive and private. What's shared in the group should stay in the group.
Be kind and courteous: We're all in this together to create a welcoming environment. Let's treat everyone with respect. Healthy debates are natural, but kindness is required.
Do Not Ask for Exam Dumps: Exam Dumps discussions are NOT allowed in the group. It's against the rules of the groups.
Do Not Call others in the group: It's not allowed to call others in the group. It's just for sharing technical knowledge and helping each other.
Do not forward ask for the fund and Financial Help: It's not allowed to ask for funds and financial helps through this group.
Do Not Ask Same Questions in All the Groups: It's not allowed to ask the same technical question in more than one WhatsApp group if you are part of many.
SCCM Whatsapp group
MEM Whatsapp Group
Intune Whatsapp group
https://chat.whatsapp.com/D33LPMz6P4B1HFdMRf9hSD 
Signal MEM SCCM Intune Group link https://signal.group/#CjQKIPWYgPCTZYCSwnja_EZqm1k-cpNU1ugPq08jFagZipUBEhA7YkrMjZHQT300qYT6_8zt 
or Scan it to Join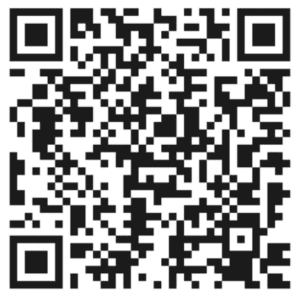 Related keywords
SCCM Whatsapp group
Intune Whatsapp group
Intune Whatsapp
Microsoft Endpoint Manager Whatsapp Group
MEM Whatsapp Group
Intune Whatsapp group